One Simple Trick For Removing Furniture Dents from a Rug
Jan 23, 2019, 21:41 PM
Imagine this: You've just rearranged your living room and you are pretty pleased with the results. However, your favorite rug is now covered in furniture dents. So you break out the vacuum cleaner and try to fluff them out. Unfortunately, no matter how many passes you make, they're still there.

Sound familiar? Furniture dents in a rug can be very frustrating, but before you start thinking about replacing perfectly good flooring, here is a clever, easy fix to try. With just a few ice cubes, some towels, and a metal spoon, you can remove those pesky dents in no time.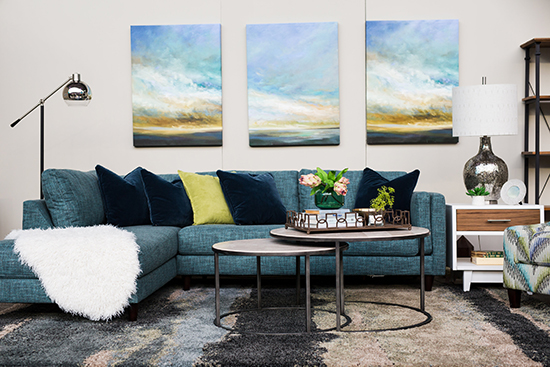 Step One: Place towels underneath the dented areas of the rug. This is done to absorb water and to protect your floors.
Step Two: Fill your dents with ice cubes and leave overnight or for at least four hours. Use as many ice cubes as you see fit. The more water the fibers in your carpet absorb, the more flexible they will become.

Step Three: After at least four hours of absorbing, blot the dampened spots until they are fairly dry.

Step Four: Grab your spoon and start to re-fluff the dents in multiple directions until they're standing tall.

For more great tips like this, come check out the Virginia Home Show Presented by Trane on January 26-27, 2019 at Meadow Event Park in Doswell, VA. There will be more than 150 local home improvement experts ready to share advice, give tips, and help you make your next home project a reality. Order your tickets online today to save $2.