Mix & Match Your Way Into the New Year
Looking to incorporate this year's trends into your home? This year is all about mixing and matching, so take some creative license with your space! If you already have items perfect to use, jump on in! If you still need some accessories, go thrifting or antiquing! With the plethora of antique and thrift stores around Central Virginia, you are sure to find something that tickles your fancy and makes your home sparkle. Here's a list of how you can incorporate mixing and matching in every room of your home.
Bedroom

In past years, cool tones have been all the rage, but this year warm tones are making a comeback! So grab your favorite millennial pink and make your space as cozy and warm as possible. Mix and match your textures with blankets and pillows for an easy way to add dimension; no design experience necessary!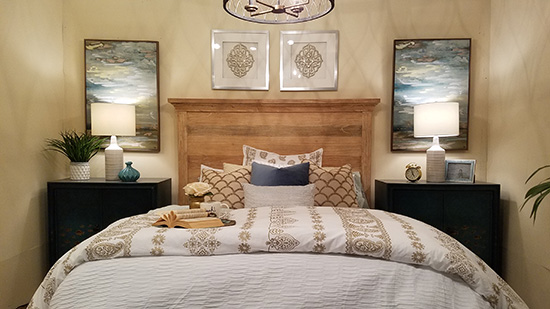 Kitchen

Add a fun backsplash to contrast the rest of your kitchen's tones or textures! This year, bolder backsplashes are coming to the forefront as a way to add a pop of color to your kitchen. Use a pattern backsplash to mix and match with you current kitchen space. Backsplashes are a great way to update your space to suit your changing needs. Don't have time to paint or tile your backsplash? Use tile decals or removable vinyl wallpaper for a temporary solution!
Bathroom
One creative way to decorate your bathroom without any extra work is to invest in plants. Plants are a great way to add texture to an already established space. If you looking for a low maintenance plant, we recommend the pothos. These plants can survive in low or high light and require very little effort from you, making them the perfect low maintenance accent to your bathroom.
Living Room

Living rooms are the focal point of our homes and sometimes it feels like we have to constantly be updating them. This year, we found two easy ways that you can spruce up your most used space; jewel tones and accent pieces. Jewel tones are very in style this year and can help bring color into your space. Try a bold throw pillow or ottoman to incorporate this trend into your home. This year accent pieces are all about being unique and sustainably made. Not only can these pieces bring grounding into your home, they also can provide contrast for the more formal, already established aspects of your home. Try helping out a small business or buying your accent pieces locally this season!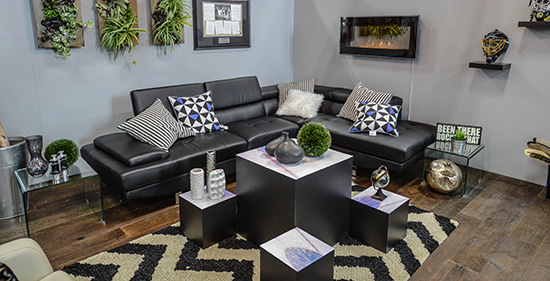 For more great home decor tips like this, come check out the
Virginia Home Show
Presented by Trane on January 26-27, 2019 at Meadow Event Park in Doswell, VA. There will be more than 150 local home improvement experts ready to share advice, give tips, and help you make your next home project a reality.
Order your tickets online today to save $2.
Jan 24, 2019, 15:23 PM